Witness what others have to say about Shannon's Meditation CD's: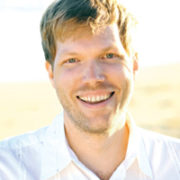 It's rare to find a guided meditation album like The Healing Journey Within that can instantly connect you to the true source of abundant love and healing. Shannon Rios shows us that everything we've wanted in our lives like success, loving relationships and abundance begins inside of us; and she effectively guides you into this sacred, special place.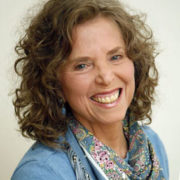 Shannon Rios has created a beautiful set of meditations for healing and connecting with yourself and Spirit. Shannon has brought important concepts into these meditations to help you release the past and manifest abundance in your life.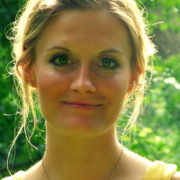 I could **feel** the love energy through your voice. Your words truly came at the perfect time for me in my life. I cannot thank you enough. I was listening to the CD while painting, and I feel so much of what you are saying is exactly what the light in my paintings resembles. What a beautiful thing. I believe the CD would help so many people – I wish everyone in the whole world could listen to it!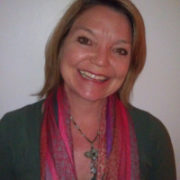 In my lifetime there's been nothing which has made such an impact on me as the meditations in this CD. They were extremely powerful for me. Through these meditations, I found and experienced the gift of finding my higher power. These meditations also allowed me to actually visualize a life that I can create for myself right now. They provided a very deep sense of nurturing that connected me with my soul. I can't wait to purchase them for others. They are a true gift for anyone!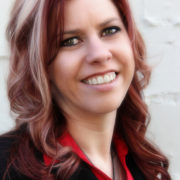 In my journey, I have learned that loving yourself is the most important part of every other success in your life. These cd's have guided me to loving myself on a deeper level than I could have imagined. These cd's connect you with your mind, body and spirit, which is essential to every person! What I really enjoyed was the calming effect of the entire cd set. I listen to this often when I want to relax and enjoy the presence of abundance and love. Every person should hear this!
Shannon Rios has an amazing gift: She understands the movement of the soul. Her most recent work "The Healing Journey Within: Meditations for Abundance and Love" is a soulful walk through the sacred field of mental shift and open-minded awareness to an oasis of abundance and love based healing. Like no other teacher I know of, Shannon combines the powerful meditative cadence of music with a guided journey of comforting and Heart-felt words that allow the listener to unlock the doors of their stressed-filled minds. As we change the way we see things, the things we see change and so it is with our own personal health and abundance. Dim the lights, light a candle, sit back and enjoy!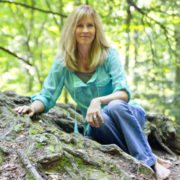 Shannon has a very comforting voice needed for this sort of work; but I think the most important part, you can feel that she wants to help and to help you achieve ALL that you want in the world. That is the key… her intent and belief in herself. We could all use more of that energy and more people like that around us.
This meditation album is very relaxing and healing. Shannon's voice is soothing and the harp music in the background is beautiful and calming. I was able to connect within to deeper parts of myself and that of my own inner child. Being a student of Kundalini yoga I appreciate the hand positions in track 4. If you are a person that enjoys guided visualization meditations and a soothing, spiritually connected experience, I guarantee you will enjoy this album! I will be recommending it to all of my friends.
I tend to be sort of skeptical when it comes to meditation products, because I have tried others and sometimes I feel like they are too hokey and that makes it hard for me to get into them. So I mostly do stuff like yoga to try to find my "peace place." But I was really feeling stressed about work, with the kids, and a couple of other events in my life, so I decided to give this cd a try. It was great! I actually suprised myself at how much I liked it and how it really helped me to take my meditation to the next level. I try to listen to it at least once a week and I feel like a happier and more balanced person as a result!
Wow!! I never thought I'd be listening to a meditation cd. But a friend of mine told me about this and I've been listening over and over again. This CD is for all people. Anyone can grow and learn from these healing and loving words. We all need more love in our lives. Highly recommend it.
If you want to love more, and to have more love in your life, you need to listen to this CD. Shannon does an outstanding job in providing calm, relaxed guidance to achieving self love.
Love is a language universally understood and is an essential element to living peaceful, full and abundant lives. Shannon's rich two-volume CD set is a great way to launch your journey of love by learning to love yourself.
As I listen to this CD, I can feel the loving intention with which Shannon Rios created it. Her compassionate words and gentle voice stimulate in me a sense of remembrance. When I listen, I remember that I am not alone. When I listen, I remember the power, strength and love that I can access within me right here, right now. Thank you, Shannon. What a gift! I will recommend this to all my clients.
I typically don't listen to CDs when I meditate but I happened upon this one and it has changed my mind. Shannon Rios uses examples and affirmations to bring a sense of peace and love to the forefront. Shannon's soothing tone helps easily slide you into a meditative state.
Meditation is still somewhat challenging for me and I have been amazed at how easy it is to really sink in when I listen to Shannon's voice and the harp music. Highly recommend it!
I've been meditating for years and have always enjoyed guided meditations. This is the best one I have found in a very long time. If you want to experience deeper love and abundance in your life, get it! You will be so pleased you did.
For anyone who is just beginning or already practicing meditation this is a positive guide for clearing the mind and opening the heart. When I sat down to listen to these meditations my feet and hands were cold and during the meditation I noticed how my temperature and blood flow increased within a matter of minutes. The readers voice is calm and soothing, I really enjoy listening.
I felt such a heart opening and healing experience when I followed these meditations. They not only helped me gain a different perspective on myself, but also on my loved ones and the world around me. It definitely strengthened my compassion and gratitude after practicing these meditations. I highly recommend these to anyone who wishes to grow and expand endlessly in every aspect. Shannon is a beautiful soul and her work very profound.