USE THIS BEST-SELLING BOOK TO BUILD YOUR BUSINESS!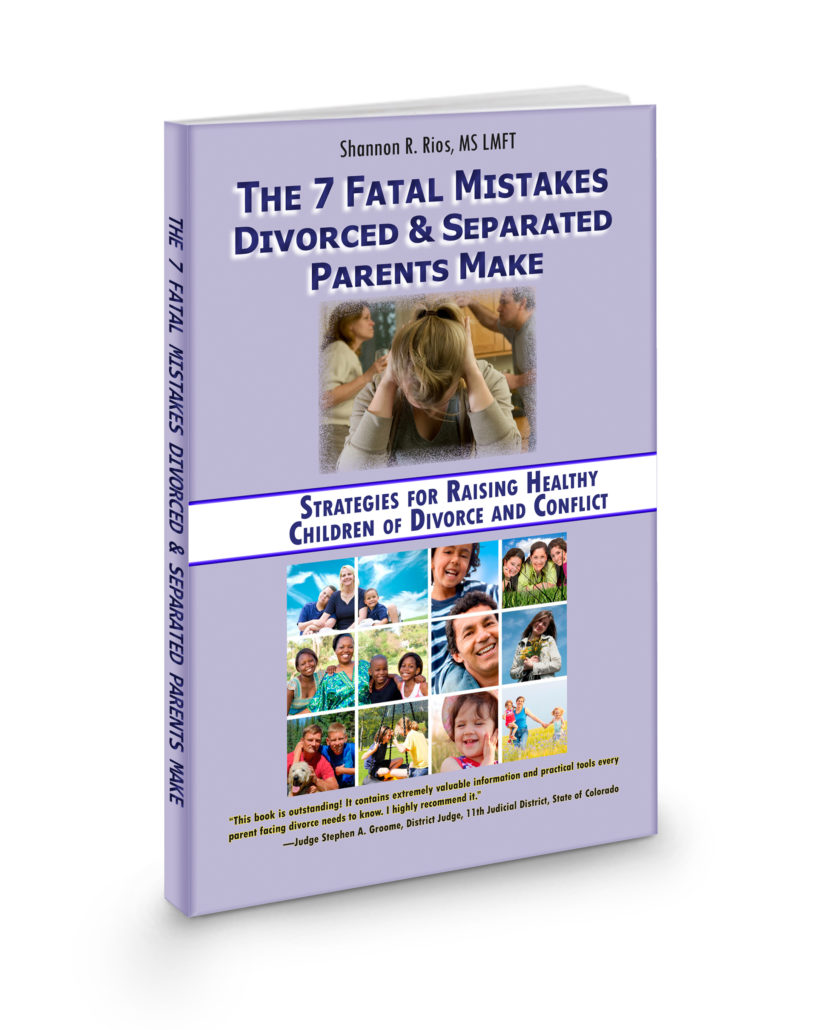 Use this book as a gift to clients to show your clients that you are passionate about them raising healthy kids.
Sell this book to your clients at full price and buy it discounted here.
Give this book as a gift to your colleagues as a thank you for referrals.
Volume Discount for:
Therapists, Attorneys, Mediators, Professionals:
We offer great discount pricing of:
order 25 or more – $14 each plus shipping (approx $15)
order 50 or more – $12 each plus shipping (approx $30)
order 100 or more – $10 each plus shipping (approx $45)
Retail Price of this book is $19.95!
REWARD YOURSELF, CLIENTS & COLLEAGUES WITH THIS BEST-SELLING,
HIGHLY ACCLAIMED BOOK!
Call To Order! 303-578-2390
This is NOT just a book – it is a workbook with over 30 exercises
that parents interactively complete to assist them in moving
forward in the divorce process.

Check out what these attorneys, who have used the volume discount, have to say:
After I read "7 Fatal Mistakes" I bought 50 copies. I am about to buy 50 more. I give them to my clients, to opposing counsel, and to my clients' soon to be ex spouses. The book is phenomenal. Without exception, my clients who have read the book have said it changed the way they were parenting. This book is good for kids, good for parents, and good for me. It gives me a powerful tool to help parents realize the damage they can inflict on their children through and after a divorce.
After reading "7 Fatal Mistakes" my co-mediator and I decided that the strategies suggested in the book were such useful tools for clients that we wanted to "spread the information". We purchased 50 books and are currently disseminating them to counselors and attorneys. Shannon understands the suffering that children feel when their parents separate or divorce. It is this self-knowledge that separates this book from other books on the same topic. In my opinion, her book will serve as a guide for parents but also for professionals who must guide their clients through the divorce and separation maze.