Happy Halloween!
Here is an excerpt from my Amazon best-seller, The 7 Fatal Mistakes Divorced and Separated Parents Make: Strategies for Raising Healthy Children of Divorce and Conflict (available at amazon here: http://amzn.to/1b1I1Ok or on my website here: http://inlovewithme.com/books/)
Effective-Parenting Strategy #2: Develop New Traditions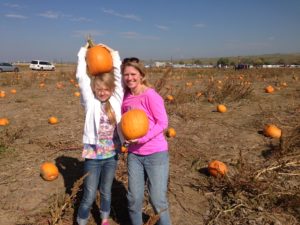 Children love traditions, big and small. Nineteen years after leaving my family's home, I still love to get fish fry on Friday nights because that is something that my family did many Friday nights as I was growing up. It was a happy time because the workweek was done and Mom did not have to cook! Halloween is one of my favorite times because every year I would get dressed up and we would go to my Grandma and Grandpa's; it was so fun! Halloween is still my favorite holiday. It is time to think about what you want your new family to look like. In this new family, you can create new traditions with your children. Ask your children what traditions they enjoy from your past family that they want to continue. Make sure that between the two co-parents, you carry on these traditions when possible. Please, avoid fighting about who gets what holiday or event. Just know that as long as your child is able to participate in the traditions, they will be happy. Take this opportunity to develop traditions you may not have been able to engage in when you were married. After my parents divorced, my dad and sisters always went and cut their own Christmas tree for dad's house. My mom has asthma so we could never have a real tree in our home when my parents were together. Together, my dad and sisters created a new tradition for their new family.
Think about the things you would like to do and then create traditions for you and your kids around them. One colleague of mine said his kids always bring up the times that they went camping. He said he really did not have much money but it was a tradition so they did it every year without fail. His children, who are now older, bring it up as one of their most fun memories. Of course, children have the best memories if they have fun while doing the activities. Other cost-effective ideas are game night, pizza night, movie night, etc.
A Healthy Alternative!
I recently attended a wonderful seminar by JJ Virgin she taught a lot of great health ideas.  With Halloween just around the corner, one idea she had was to pay your kids for at least some of their candy.  Of course, this is to limit their sugar intake which we know is so harmful to us and our kids.   She also suggested handing out eye patches or other non candy items.  Have a wonderful Halloween with your children!!
http://inlovewithme.com/wp-content/uploads/2013/10/shannon-jessie.jpg
1224
1632
Shannon Rios
http://inlovewithme.com/wp-content/uploads/2017/02/logo.png
Shannon Rios
2013-10-31 16:03:58
2017-03-29 04:35:09
Halloween and Family Traditions